Teneshea M.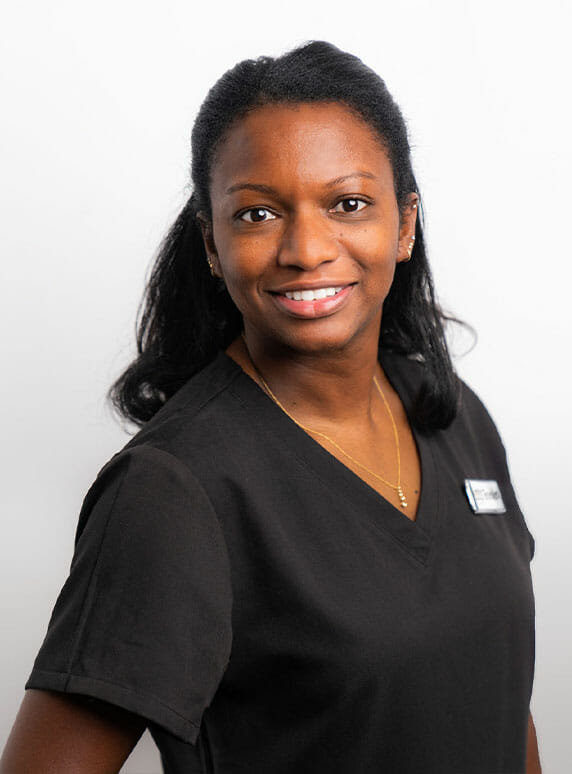 Dental Hygienist
Driven by a positive attitude and 17 years of dental field experience, Teneshea serves as a Registered Dental Hygienist at Smile Wright Dental. Duties in her role include taking x-rays, administering anesthesia, helping Dr. Amber with procedures, and educating patients about their oral health. Teneshea shared her story that sparked her interest in the dental industry:
"My aunt was a dentist in California and she wanted someone in the family to go into the dental field. Her daughter already said she wasn't going into dental. My 3 older sisters were all doing something different so I decided to give dental a try. "
Teneshea's favorite part of her job is having good relationships with her patients, "especially the ones that are really nervous about coming into a dental office." In her free time, Teneshea enjoys being with family, playing sports and exercising, shopping, and baking.