Reviews
Patient Reviews Mean the World to Us
Please take a moment to reviews us on one of the following sites:
"Dr Wright is an amazing dentist! She did a lot of work in a small amount of time- and my daughter isn't even complaining of pain after! So impressed! She is beyond kind and cannot recommend her enough. I will be continuing to take my children to her for years to come. They gave my daughter an adorable gift bag with after-surgery food, toothbrushes, animal floss, paste, and an adorable blanket." "I love the staff here, their are all about the children not only making sure the kids are comfortable but they do wonders to keep and maintain your little ones smile. I travel over 20 miles just for this office and its well worth it, everyone is always professional and sweet to the parents and especially the children."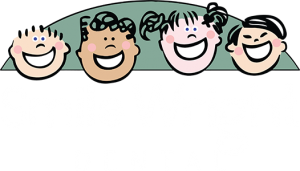 Smile Wright proudly offers children of all ages the opportunity to experience fun and gentle dentistry in Springfield, Ohio. Dr. Amber Wright with the help of our dental team, has served Springfield, Urbana, Piqua, Fairborn, Xenia, Yellow Springs, South Vienna, Beavercreek, Washington Court House, and Dayton, Ohio, since 2007.